Dental Implants
For patients experiencing tooth loss or those requiring eventual extraction as a result of decay or trauma, dental implants offer immediate and long-term health benefits. At Aesthetic Dental Institute, we use innovative technologies to provide patients with personalized implant treatment. From your initial consultation through your final post-treatment follow up, our Sallisaw implant dentist is committed to creating lifelong smiles through long-lasting teeth replacements.
Receiving a Dental Implant
Starting with a preliminary consultation, our Durant dentists sit down with patients interested in dental implants to identify their oral health needs and ideal smile goals. Using tools such as digital x-rays and 3D cone beam imaging, our dentists are able to obtain an in-depth look at the different parts of your smile and determine whether implants are the best solution for restoring function and appearance.
During the treatment development phase, our dentists will determine if any procedures may be needed to reinforce bone quality before the implant is placed. High-quality images allow our implant team to evaluate the strength of the jaw bone, ensuring successful dental implant integration. At our Sallisaw dental practice, we offer bone grafting in-office to ensure consistency in care and to build up areas of healthy bone density before implant placement surgery.
Once the bone has been properly reinforced, patients are ready for implant placement. During this procedure, the implant post is surgically placed into the jaw. At our Durant dental practice, we offer IV sedation for patient comfort during this procedure.
Over the course of recovery, the implant post will become integrated into the bone, stimulating healthy bone density as well as creating a sturdy base for the eventual restoration, a crown, bridge, or denture. Once the implant has healed, the restoration is placed.
Implant Restoration Options at Westside Family Dentistry
We believe that personalized care is the key to successful restorations. To help each of our implant patients achieve their ideal smile, our dentists offer a number of restorative treatment options, including single-unit implants, multiple unit implants, All-on-4, implant-supported dentures, and hybrid dentures. To ensure that patients receive a truly natural-looking restoration, restorations are placed in-office by a highly experienced lab technician.
For patients lacking sufficient bone structure, traditional, full-sized implants may not be the best solution. At our Sallisaw dental practice, we also offer mini implants as an option suitable for individuals with deteriorated or weakened jaws who wish to avoid a bone graft.
Schedule Your Implant Consultation Today
Our Sallisaw implant dentist is committed to helping patients restore complete oral health and function. For more information about the benefits of dental implants, contact Aesthetic Dental Institute today to schedule your implant consultation.
  OUR HOURS
| | |
| --- | --- |
| Monday – Thursday | 8:00 – 5:00 |
| Friday | 8:00 – 12:00 |
  OFFICE LOCATION

WHAT OUR PATIENTS SAY!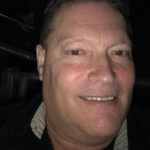 Never a dull moment – never have experienced anxiety (like other dentists offices) due to the exceptionally friendly staff. Do yourself a favor – switch to Aesthetic Dental today!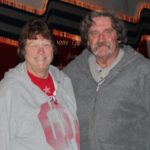 I have been very lucky all my life in having good dental care, but after almost 70 years I have never had such caring, fun and excellent care as I get from Dr. Henshaw and his staff. They are all the best. I feel as though they are my extended family, (the ones you enjoy spending time with!). If you are uncomfortable with dental care or uneasy at all, Please give Dr. Henshaw a chance. You'll never regret it. You'll be amazed at what the best dental care is. When you call for your apt. just let them know your nervous and your special care will begin. You'll never regret it.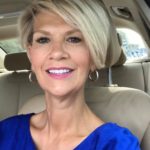 I honestly can't say enough great things about Dr. Henshaw and his staff. I went being terrified of going to the dentist to actually looking forward to seeing them….. Great people with outstanding patient care.