Why Straighten Teeth?
Straighter teeth perform chewing, biting and speaking functions more effectively than crooked teeth.  In addition, a straight smile boosts confidence, is aesthetically pleasing to look at, and can help stave off a wide variety of dental ailments.
There are several types of malocclusion including overbite, underbite, crossbite, and overcrowding.  Each of these alignment problems negatively impacts the functionality and cosmetic appearance of the teeth.
Here is a brief overview of some of the main disorders associated with crooked teeth:
Periodontitis – Periodontitis or gum disease begins with a bacterial infection.  The bacterial infection is caused by inadequate oral hygiene.  Crooked teeth are hard to clean effectively, which means that debris, plaque and bacteria can build up in hard-to-reach areas.  Straight teeth are much easier to clean and are at less risk of contracting gum disease.
Temporomandibular Disorder (TMJ) – Crooked teeth can lead to improper jaw alignment, which in turn causes a painful condition known as TMJ.  Severe headaches, jaw pain, lockjaw and the grinding of teeth characterize this debilitating disorder.
Tooth injury – Straight teeth creates a strong wall, which means injuries are less likely to occur.  Crooked teeth are weaker and often protrude, making them far more vulnerable to external injury.
Uneven wear – Crooked teeth cause some of the teeth to work harder than others when biting and chewing.  Straight teeth share the workload evenly, meaning less risk of injury and better aesthetics.
Teeth can be straightened using either orthodontic braces or customized aligning trays.  Orthodontic braces are usually affixed to the teeth for a set duration.  The brackets and archwires are tightened regularly by the orthodontist and removed when treatment is complete.  Fixed braces can be placed on the front side or back side of the teeth and are effective for most types of malocclusion.
Aligning trays are fully removable and are used where the malocclusion is less severe, and the teeth need to move a shorter distance.  These trays are replaced every few weeks for the duration of the treatment, and have proven to be equally effective for straightening teeth.
If you have questions about orthodontics and straightening teeth, please ask your orthodontist.
TESTIMONIALS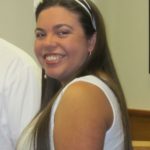 I've been coming to see Dr. Henshaw since 2007. I absolutely love him & the staff! They take great care of my mouth, are gentle and explain everything. They make my kids at ease and I wouldn't ever see anyone else. I can't recommend them enough! Also, these massage chairs really make the whole experience over the top great!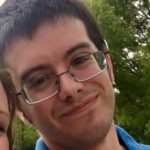 Good people and good work, always very accommodating!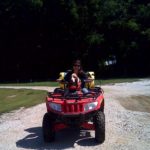 An excellent dental clinic that is setting some very high standards in community dental health care for our area. The clinic is state of the art, up to the minute, technologies. Dr. Henshaw and his staff are wonderful, take the time with patients, and are extremely helpful and concerned with patient comfort.
OUR HOURS
| | |
| --- | --- |
| Mon – Thur | 8:00 – 5:00 |
| Friday | 8:00 – 12:00 |
OFFICE LOCATION
OUR VALUES
Our mission is to provide our patients with the highest quality dental care, in a comfortable, relaxed, and friendly environment.
Our promise is to provide complete dental care with the highest standard of treatment, tailored specifically to each individual client. We strive to understand our patients needs and exceed their expectation by using the finest materials, the very latest in cutting edge technology, and the most advanced skills and services.
Get In Touch!
Got a question? Need to make an appointment? Contact us today!