Pocket Irrigation
Periodontal disease is a progressive condition which leads to gum inflammation, the recession of bone and gum tissue, and tooth loss if left untreated.  There are a variety of effective treatments and procedures available, including pocket irrigation, which can assist in treating the progression of the disease.
Pocket irrigation aims to cleanse plaque from the interdental (between teeth) and subgingival (under the gumline) regions of the mouth in order to prevent the colonization of harmful oral bacteria.  This procedure is also used to deliver antibacterials to the subgingival areas.
Reasons for pocket irrigation
Pocket irrigation, which is also known as oral irrigation, is a versatile dental treatment used for several different preventative purposes.  Pocket irrigation may be performed as part of a professional dental cleaning, or at home with a specially modified oral irrigator.
Here are the main ways in which pocket irrigation can be beneficial:
Interdental cleaning – Pocket irrigators blast plaque, food particles and other debris from between the teeth.  The removal of harmful materials and bacteria keep the gum pockets cleaner and shallower, helping the gum tissue remain healthy.

Halitosis prevention – Halitosis (or bad breath) is generally a result of old food particles between the teeth, and tooth decay.  A toothbrush or dental scraper alone may not be able to reach into the depths of the gum pockets, but water jets can flush out food particles and help clean above and below the gumline.

Subgingival cleaning – Pocket irrigators have a rounded tip which eliminates the risk of tissue damage while cleaning under the gumline.  The side port opening facilitates extensive cleansing by flushing out bacteria, particles and toxins from below the gumline.

Antimicrobial application – Antimicrobial substances have proven effective for eliminating and preventing some strains of harmful oral bacteria.  Antimicrobial substances can be combined with water, or used as a stand-alone treatment for successful pocket irrigation.
What does pocket irrigation treatment involve?
Pocket irrigation is generally performed in combination with other dental treatments, such as professional dental cleaning or pocket reduction surgery.
In the case of a pocket reduction surgery, the tartar and subgingival plaque will be removed with special scaling and root planing instruments.  When the pockets are free of debris, an antimicrobial agent may be applied using an oral irrigator. This will help reduce harmful oral bacteria which still remain in the pockets.
During a deep cleaning procedure, a pocket irrigator may be used after scaling and root planing to cleanse the pockets.  Again, an antimicrobial agent may be applied to help reduce subgingival oral bacteria.
Pocket irrigation can be performed at home as part of the daily oral routine using a water jet or water pick.  Flushing the interdental area with water is less harmful to soft tissue than dental floss, but should not be used as a substitute for professional dental cleaning.
If you have any questions about pocket irrigation, cleaning your teeth, periodontal disease and treatment, please contact our practice.
TESTIMONIALS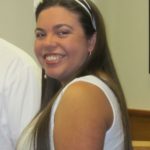 I've been coming to see Dr. Henshaw since 2007. I absolutely love him & the staff! They take great care of my mouth, are gentle and explain everything. They make my kids at ease and I wouldn't ever see anyone else. I can't recommend them enough! Also, these massage chairs really make the whole experience over the top great!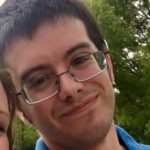 Good people and good work, always very accommodating!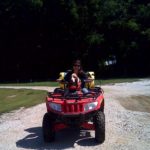 An excellent dental clinic that is setting some very high standards in community dental health care for our area. The clinic is state of the art, up to the minute, technologies. Dr. Henshaw and his staff are wonderful, take the time with patients, and are extremely helpful and concerned with patient comfort.
OUR HOURS
| | |
| --- | --- |
| Mon – Thur | 8:00 – 5:00 |
| Friday | 8:00 – 12:00 |
OFFICE LOCATION
OUR VALUES
Our mission is to provide our patients with the highest quality dental care, in a comfortable, relaxed, and friendly environment.
Our promise is to provide complete dental care with the highest standard of treatment, tailored specifically to each individual client. We strive to understand our patients needs and exceed their expectation by using the finest materials, the very latest in cutting edge technology, and the most advanced skills and services.
Get In Touch!
Got a question? Need to make an appointment? Contact us today!