Empress® Restorations
Dental veneers, crowns, onlays, inlays, and bridges are important restorations which enhance the health and functionality of the natural teeth.  A sparkling smile can be an enormous confidence-booster and have a dramatic effect on a person's appearance.  Empress® has been dedicated to creating natural-looking restorations for almost two decades and is one of the world leaders in dental ceramics.
Empress® veneers, crowns, onlays, overlays and dental bridges are renowned for their strength, durability and exceptional optical properties.  Empress® restorations are completely metal-free, and are constructed from inorganic material which is baked and cured at high temperatures.
Why should I choose Empress® restorations?
Empress® is continually refining and enhancing restorations to ensure that they look natural and restore complete functionality to the teeth.
Traditional ceramic restorations were known for being brittle and expensive to repair after sustaining damage.  However, Empress® has developed a heat-pressed glass ceramic that is immensely strong and durable.  There are several reasons for this, including the high shrinkage of leucite crystals.  This shrinkage means that compressive stress is created during the vitreous stage, thus preventing breakage and cracking.
The unique veneer glaze and stain also increases strength by as much as 50%.  These elements combined establish a thicker restoration that is fracture resistant.  Empress® crowns have a 100% chance of surviving the first three years.  This means less dental visits, less expense, and a sensational, comfortable smile.
Here are some of the advantages associated with Empress® restorations:
Do not affect other dentition.

Excellent polishing properties.

Many levels of translucency available.

Shades match the other teeth.
What restorations can be done using Empress® products?
Empress® has created many natural-looking restorations, including:
Empress® Veneers – These veneers are wafer-thin porcelain and ceramic covers which fit permanently over natural teeth.  Empress® veneers are perfect for covering disfigured and stained teeth.  They are stain and bacteria-resistant, strong, and can be manufactured to match the natural tooth shade.
Empress® Crowns – These crowns are generally placed after root canal therapy or after the removal of tooth decay.  Empress® crowns are proven to last longer than many types of crowns, and again, can be matched exactly to the natural tooth shade.  There is no visible, ugly metal edge, just a sensational end result.
Empress® Inlays/Onlays – Inlays and onlays are currently being used to replace the traditional amalgam fillings.  Amalgam is unpleasant to view and unhealthy for the body.  Empress® ceramic inlays and overlays are strong, healthy, and usually invisible to onlookers.
Empress® Bridges – As with all Empress® products, Empress® bridges are a completely natural-looking way to replace missing teeth.  Metal bridges are often highly visible and make the teeth look shorter. Empress® bridges are almost impossible to spot and restore symmetry and sparkle to the smile.
If you have questions about any of the Empress® restorations, please contact our office.
TESTIMONIALS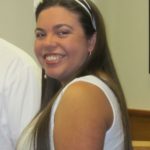 I've been coming to see Dr. Henshaw since 2007. I absolutely love him & the staff! They take great care of my mouth, are gentle and explain everything. They make my kids at ease and I wouldn't ever see anyone else. I can't recommend them enough! Also, these massage chairs really make the whole experience over the top great!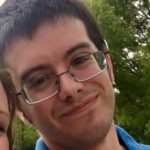 Good people and good work, always very accommodating!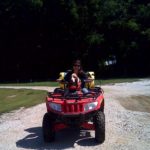 An excellent dental clinic that is setting some very high standards in community dental health care for our area. The clinic is state of the art, up to the minute, technologies. Dr. Henshaw and his staff are wonderful, take the time with patients, and are extremely helpful and concerned with patient comfort.
OUR HOURS
| | |
| --- | --- |
| Mon – Thur | 8:00 – 5:00 |
| Friday | 8:00 – 12:00 |
OFFICE LOCATION
OUR VALUES
Our mission is to provide our patients with the highest quality dental care, in a comfortable, relaxed, and friendly environment.
Our promise is to provide complete dental care with the highest standard of treatment, tailored specifically to each individual client. We strive to understand our patients needs and exceed their expectation by using the finest materials, the very latest in cutting edge technology, and the most advanced skills and services.
Get In Touch!
Got a question? Need to make an appointment? Contact us today!