Periodontal disease is diagnosed by your dentist or dental hygienist during a periodontal examination.  This type of exam should always be part of your regular dental check-up.
A periodontal probe (small dental instrument) is gently used to measure the sulcus (pocket or space) between the tooth and the gums.  The depth of a healthy sulcus measures three millimeters or less and does not bleed.  The periodontal probe helps indicate if pockets are deeper than three millimeters.  As periodontal disease progresses, the pockets usually get deeper.
Your dentist or hygienist will use pocket depths, amount of bleeding, inflammation, tooth mobility, etc., to make a diagnosis that will fall into a category below:
Gingivitis is the first stage of periodontal disease.  Plaque and its toxin by-products irritate the gums, making them tender, inflamed, and likely to bleed.
Plaque hardens into calculus (tartar).  As calculus and plaque continue to build up, the gums begin to recede from the teeth.  Deeper pockets form between the gums and teeth and become filled with bacteria and pus.  The gums become very irritated, inflamed, and bleed easily.  Slight to moderate bone loss may be present.
The teeth lose more support as the gums, bone, and periodontal ligament continue to be destroyed.  Unless treated, the affected teeth will become very loose and may be lost.  Generalized moderate to severe bone loss may be present.
TESTIMONIALS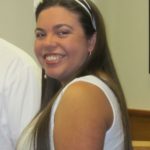 I've been coming to see Dr. Henshaw since 2007. I absolutely love him & the staff! They take great care of my mouth, are gentle and explain everything. They make my kids at ease and I wouldn't ever see anyone else. I can't recommend them enough! Also, these massage chairs really make the whole experience over the top great!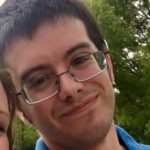 Good people and good work, always very accommodating!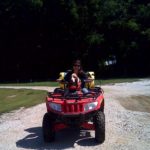 An excellent dental clinic that is setting some very high standards in community dental health care for our area. The clinic is state of the art, up to the minute, technologies. Dr. Henshaw and his staff are wonderful, take the time with patients, and are extremely helpful and concerned with patient comfort.
OUR HOURS
| | |
| --- | --- |
| Mon – Thur | 8:00 – 5:00 |
| Friday | 8:00 – 12:00 |
OFFICE LOCATION
OUR VALUES
Our mission is to provide our patients with the highest quality dental care, in a comfortable, relaxed, and friendly environment.
Our promise is to provide complete dental care with the highest standard of treatment, tailored specifically to each individual client. We strive to understand our patients needs and exceed their expectation by using the finest materials, the very latest in cutting edge technology, and the most advanced skills and services.
Get In Touch!
Got a question? Need to make an appointment? Contact us today!