Dental radiographs (X-rays) are essential, preventative, diagnostic tools that provide valuable information not visible during a regular dental exam.  Dentists and dental hygienists use this information to safely and accurately detect hidden dental abnormalities and complete an accurate treatment plan.  Without X-rays, problem areas may go undetected.
Dental X-rays may reveal:
Cancerous and non-cancerous tumors.

Developmental abnormalities.

Poor tooth and root positions.

Problems inside a tooth or below the gum line.
Detecting and treating dental problems at an early stage can save you time, money, unnecessary discomfort, and your teeth!
We are all exposed to natural radiation in our environment.  The amount of radiation exposure from a full mouth series of X-rays is equal to the amount a person receives in a single day from natural sources.
Dental X-rays produce a low level of radiation and are considered safe.  Dentists take necessary precautions to limit the patient's exposure to radiation when taking dental X-rays.  These precautions include using lead apron shields to protect the body and using modern, fast film that cuts down the exposure time of each X-ray.
How often should dental X-rays be taken?
The need for dental X-rays depends on each patient's individual dental health needs.  Your dentist and dental hygienist will recommend necessary x-rays based on the review of your medical and dental history, dental exam, signs and symptoms, age consideration, and risk for disease.
A full mouth series of dental X-rays is recommended for new patients.  A full series is usually good for three to five years.  Bite-wing X-rays (X-rays of top and bottom teeth biting together) are taken at recall (check-up) visits and are recommended once or twice a year to detect new dental problems.
TESTIMONIALS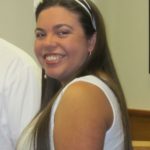 I've been coming to see Dr. Henshaw since 2007. I absolutely love him & the staff! They take great care of my mouth, are gentle and explain everything. They make my kids at ease and I wouldn't ever see anyone else. I can't recommend them enough! Also, these massage chairs really make the whole experience over the top great!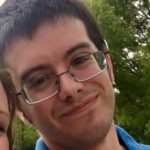 Good people and good work, always very accommodating!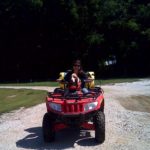 An excellent dental clinic that is setting some very high standards in community dental health care for our area. The clinic is state of the art, up to the minute, technologies. Dr. Henshaw and his staff are wonderful, take the time with patients, and are extremely helpful and concerned with patient comfort.
OUR HOURS
| | |
| --- | --- |
| Mon – Thur | 8:00 – 5:00 |
| Friday | 8:00 – 12:00 |
OFFICE LOCATION
OUR VALUES
Our mission is to provide our patients with the highest quality dental care, in a comfortable, relaxed, and friendly environment.
Our promise is to provide complete dental care with the highest standard of treatment, tailored specifically to each individual client. We strive to understand our patients needs and exceed their expectation by using the finest materials, the very latest in cutting edge technology, and the most advanced skills and services.
Get In Touch!
Got a question? Need to make an appointment? Contact us today!