Composite Fillings
A composite (tooth colored) filling is used to repair a tooth that is affected by decay, cracks, fractures, etc.  The decayed or affected portion of the tooth will be removed and then filled with a composite filling.
There are many types of filling materials available, each with their own advantages and disadvantages.  You and your dentist can discuss the best options for restoring your teeth.  Composite fillings, along with silver amalgam fillings, are the most widely used today.  Because composite fillings are tooth colored, they can be closely matched to the color of existing teeth, and are more aesthetically suited for use in front teeth or more visible areas of the mouth.
As with most dental restorations, composite fillings are not permanent and may someday have to be replaced.  They are very durable and will last many years, giving you a long lasting, beautiful smile.
Reasons for composite fillings:
Closing space between two teeth.
How are composite fillings placed?
Composite fillings are usually placed in one appointment.  While the tooth is numb, your dentist will remove decay as needed.  The space will then be thoroughly cleaned and carefully prepared before the new filling is placed.  If the decay was near the nerve of the tooth, a special medication will be applied for added protection.  The composite filling will then be precisely placed, shaped, and polished, restoring your tooth to its original shape and function.
It is normal to experience sensitivity to hot and cold when composite fillings are first placed, however this will subside shortly after your tooth acclimates to the new filling.
You will be given care instructions at the conclusion of your treatment.  Good oral hygiene practices, eating habits, and regular dental visits will aid in the life of your new fillings.
TESTIMONIALS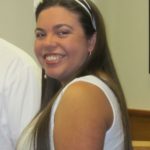 I've been coming to see Dr. Henshaw since 2007. I absolutely love him & the staff! They take great care of my mouth, are gentle and explain everything. They make my kids at ease and I wouldn't ever see anyone else. I can't recommend them enough! Also, these massage chairs really make the whole experience over the top great!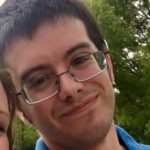 Good people and good work, always very accommodating!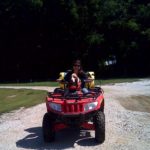 An excellent dental clinic that is setting some very high standards in community dental health care for our area. The clinic is state of the art, up to the minute, technologies. Dr. Henshaw and his staff are wonderful, take the time with patients, and are extremely helpful and concerned with patient comfort.
OUR HOURS
| | |
| --- | --- |
| Mon – Thur | 8:00 – 5:00 |
| Friday | 8:00 – 12:00 |
OFFICE LOCATION
OUR VALUES
Our mission is to provide our patients with the highest quality dental care, in a comfortable, relaxed, and friendly environment.
Our promise is to provide complete dental care with the highest standard of treatment, tailored specifically to each individual client. We strive to understand our patients needs and exceed their expectation by using the finest materials, the very latest in cutting edge technology, and the most advanced skills and services.
Get In Touch!
Got a question? Need to make an appointment? Contact us today!