Bonding
Bonding is a cosmetic procedure that allows the dentist to reshape or repair your smile using composite resin. Cosmetic bonding is particularly ideal if you're insecure about the appearance of your smile or want an affordable alternative to invasive and more costly procedures such as orthodontics or veneers. With bonding, chipped or uneven teeth can be repaired easily and affordably, restoring your self-confidence. Additionally, bonding is often completed in a single visit and doesn't require any anesthetic!
As with most cosmetic procedures, bonding will wear and discolor over time, eventually needing to be replaced; however, bonding is very durable and typically lasts many years.
Reasons for cosmetic bonding:
Fixing decayed teeth (teeth with cavities)

Protecting roots exposed by receding gums

Restoring badly discolored teeth
What does dental bonding involve?
To begin, the dentist will isolate the teeth included in the procedure, etching them in preparation for bonding.  After applying the etching conditioning liquid, the surface of the teeth will have small crevices that allow the tooth stronger adhesion with the bonding agent.
The dentist will then apply a bonding resin which cements the composite in place.  After several layers of tooth-colored composite are applied, the composite and bonding resin are shaped and hardened with a specially calibrated light.  Once the composite is fully set, the bonded areas are smoothed, buffed, and polished to blend in naturally with the surrounding teeth.
If you want to regain confidence in your smile, contact our practice to learn more about bonding.
TESTIMONIALS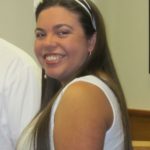 I've been coming to see Dr. Henshaw since 2007. I absolutely love him & the staff! They take great care of my mouth, are gentle and explain everything. They make my kids at ease and I wouldn't ever see anyone else. I can't recommend them enough! Also, these massage chairs really make the whole experience over the top great!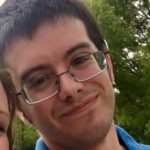 Good people and good work, always very accommodating!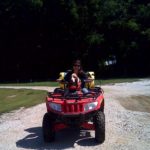 An excellent dental clinic that is setting some very high standards in community dental health care for our area. The clinic is state of the art, up to the minute, technologies. Dr. Henshaw and his staff are wonderful, take the time with patients, and are extremely helpful and concerned with patient comfort.
OUR HOURS
| | |
| --- | --- |
| Mon – Thur | 8:00 – 5:00 |
| Friday | 8:00 – 12:00 |
OFFICE LOCATION
OUR VALUES
Our mission is to provide our patients with the highest quality dental care, in a comfortable, relaxed, and friendly environment.
Our promise is to provide complete dental care with the highest standard of treatment, tailored specifically to each individual client. We strive to understand our patients needs and exceed their expectation by using the finest materials, the very latest in cutting edge technology, and the most advanced skills and services.
Get In Touch!
Got a question? Need to make an appointment? Contact us today!